OUR CLIENT APP – DEVELOPED FOR YOU!
DOWNLOAD OUR CLIENT APP TO HELP YOU NAVIGATE THE MVA CLAIMS PROCESS
The QLD Law Group client app allows our clients full transparency throughout their motor vehicle claim. With video updates, clear milestones being reached, the ability to chat directly with your Lawyer, a list of tasks to complete, and uploading evidence, this app is a first of its kind for the industry. 
If you have a motor vehicle accident claim with us, please download the app below on your relevant device, and we will get you started.
For help please email info@qldlawgroup.com.au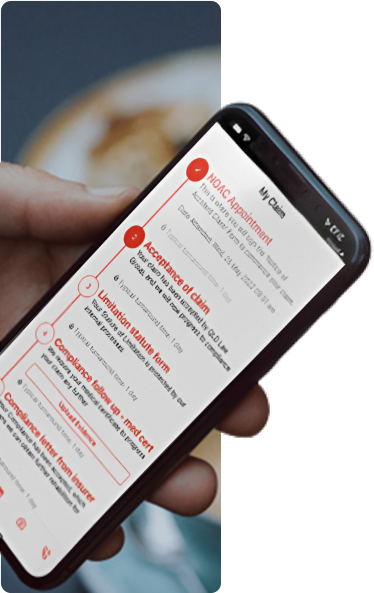 Download Our Client QLG App
We are proud to have been the innovators in the client communication app space, providing our valued clients the opportunity to review their progress and communicate easily with us. 
If you are a current client in our compensation team, please get in touch with your solicitor to gain access to the app.
The QLG App is free to download from any Apple or Android app store. You will receive a text message from QLD Law Group providing you with a link and one time password to download the app. Currently this app is only for motor vehicle clients.